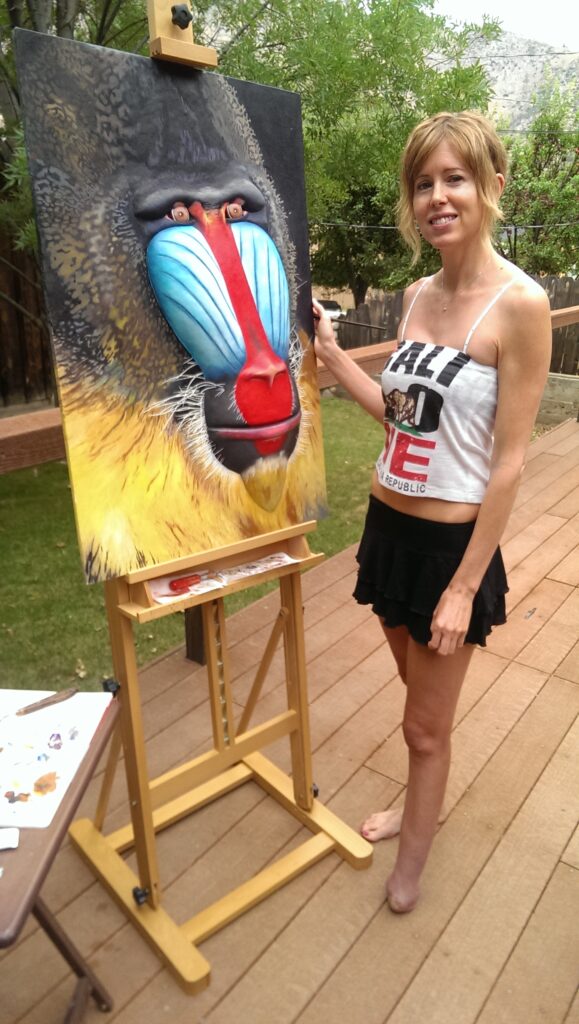 Wildlife Depictions Come to Life with Sculpted Paintings
I'm in awe of the endless beauty found in nature; I created my  paintings to bring the wild outdoors inside. My 3-D paintings come to life, because they are sculpted. My goal is to create high quality unique art that truly stands out. I use only archival quality materials:​
Birch Wood: Used for the backboard base of paintings. It is knot free with a very smooth surface.
Clay: Oven-fired clay as a base for the original sculptures and then build upon that with air-dry clay.
Casts: Brushed on resin for the large cast sculptures and Smooth Cast #320 for the small cast sculptures.
Artist Grade Oil Paints: Winsor & Newton and Gamblin premium oil paints.
Custom High Quality Wood Frames: Hand picked wood and frame style, personally framed.
Each sculpted painting can take a few months  to produce and there may be a longer waiting list.  I can only make a few each year and no two are exactly alike.  I  appreciate your business and respect your investment in my art.  I welcome any questions and comments before your purchase, during creation, and after delivery to ensure your satisfaction.
For more information on my artwork, click the button below.
Below are samples of my artwork. You can view my full Wild for Life collection here.